Gear-obsessed editors choose every product we review. We may earn commission if you buy from a link. How we test gear.
10 Retro Gaming Consoles, Gifts, and Solutions
These handhelds and throwback arcade cabinets, plus a few ways to play that you didn't know existed, will take you back to the glory days.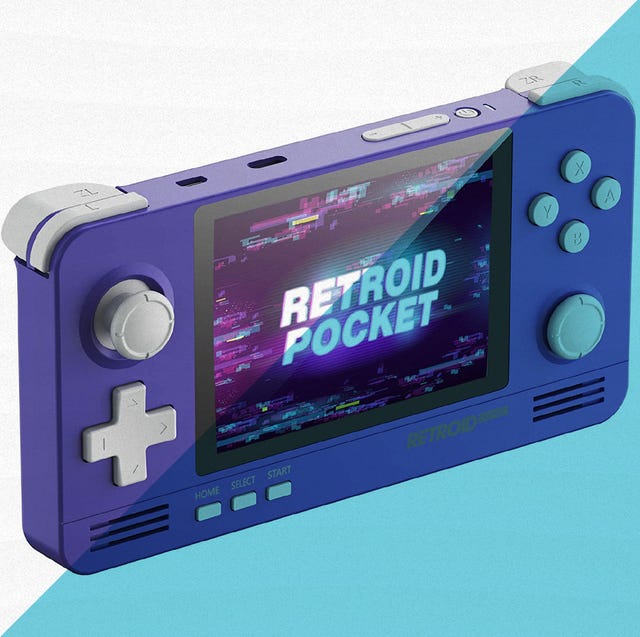 Staff, Courtesy of Retroid
About the Expert: Alex McCumbers has been exploring a wide variety of games for most of his life, always keeping legacy consoles in mind rather than moving forward as new game consoles are released. His website ForeverClassicGames.com includes content that covers games across all eras on most platforms, such as PlayStation, Xbox, Nintendo Switch, and Steam. His favorite pursuits include researching classic games and speaking with developers for deeper insight.
Much like books or films, video games have a lasting value that is often underrepresented by the companies or individuals that created them. For films, director's cuts or remastered versions often hit the market in a variety of ways, usually in the form of digital or physical releases. Games don't always have that luxury, and we are quickly losing access to a lot of them in an official capacity. Thankfully, some have successfully been preserved by hobbyists and hackers—one user recreated the source code for the original Diablo. In a way, there is a digital struggle going on that feels like the battles of those pursuing the right to repair various machines and tech. Even Nintendo, a company that once had lots of legacy games for sale on the Wii U virtual console, offers a fraction of them for its Nintendo Switch. Fortunately, fans of retro gaming have a lot of options these days aside from just owning a particular classic console and game. In this list are 10 excellent retro gaming options, solutions, consoles, and gifts for those wanting a blast from the past.
Three Modern Solutions to Retro Gaming
Emulation
The most common and often most versatile retro-gaming option is emulation, a software type that enables games to be played on platforms they were not originally made for, such as running the Nintendo Entertainment System (NES) version of The Legend of Zelda on the Nintendo Switch Online service. To put it more simply, emulation is mimicry and often comes with a bad reputation. While many larger companies may tout how emulation leads to piracy, that is usually not the case, at least when looking at the data and studies that have been done so far. Emulation is why so many games have been saved, and this tech is used by lots of major studios and platforms. It's a handy tool that is unfortunately too often demonized. That said, there are a lot of retro consoles out there that come packed with games they probably shouldn't have. The reality is emulation exists and the games industry has the option of embracing it and properly monetizing it. Maybe one day we'll get an iTunes-style storefront full of classic games, even the obscure oddities, with perfected performance and additional options.
Field-Programmable Gate Array
Another retro gaming option involves the use of FPGA (field-programmable gate array), which is a mix of physical components and software that essentially acts as a new way to play an older game. An example of this is the Analogue Super NT, which uses no emulation as an attempt to make the game as accurate as possible with zero input latency and scaling to 1080p. FPGA consoles are usually a more expensive tool used by speedrunners or high-end homebrew developers.
Porting
Lastly, retro games are sometimes redesigned or recoded then ported to a new system, which was the case for the Mega Man Legacy Collection 2, among several other titles. Full porting typically takes the most time for developers, but it enables more creative options, such as new modes and levels, to make an almost-new game entirely. This is also how developers are able to add online play to games that never had that type of multiplayer, although that can also be done through emulation or streaming like we see in Steam's Remote Play Together feature.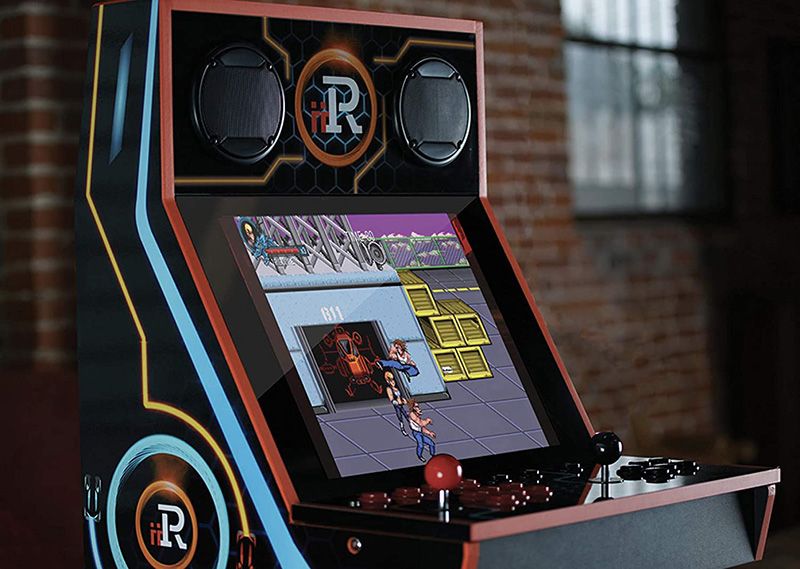 Which One to Choose?
When shopping for a retro gaming console, look for how the games are running and what sort of games you want to play. If you're looking for a catch-all system, emulation is the way to go. If having the game run its absolute best on a modern screen is important, look for FPGA. Otherwise, a game that's officially ported to the platform may be the best way to enjoy certain titles.
How We Selected
While I do spend a lot of time looking for the gems of the modern game libraries, I keep a thumb on the pulse of gaming's past. From collecting original hardware (I'm the only person in my friend group who has a Wonderswan and a NEOGEO Pocket) to constantly finding ways to play classic titles with high-level play in mind, retro gaming is just another aspect of my favorite medium. I've contributed to games history projects, including the SNES Omnibus books, and I love finding and talking with developers of older games about their process and perspective. I also keep in contact with professional fighting game players and speedrunners, who are my go-to people to ask about the best way to play an individual game. I recently learned, for example, that Street Fighter III: 3rd Strike is best enjoyed through the Online Edition on Xbox 360 played through a CRT (cathode-ray tube or, simply, that old bulky TV in your attic), which apparently is as close to arcade perfect as one can get without owning the actual arcade cabinet.
With these considerations, I know a great deal about modern ways to enjoy retro games. For products that I don't have a specific history with, I consulted with peers and colleagues, resulting in a great starting point for those looking to enjoy gaming's legendary past.
This content is created and maintained by a third party, and imported onto this page to help users provide their email addresses. You may be able to find more information about this and similar content at piano.io