Gear-obsessed editors choose every product we review. We may earn commission if you buy from a link. How we test gear.
10 Best Anime Games Right Now
Immerse yourself in the world of bombastic action scenes, turn-based combat, tense drama, and more with these high-energy anime games.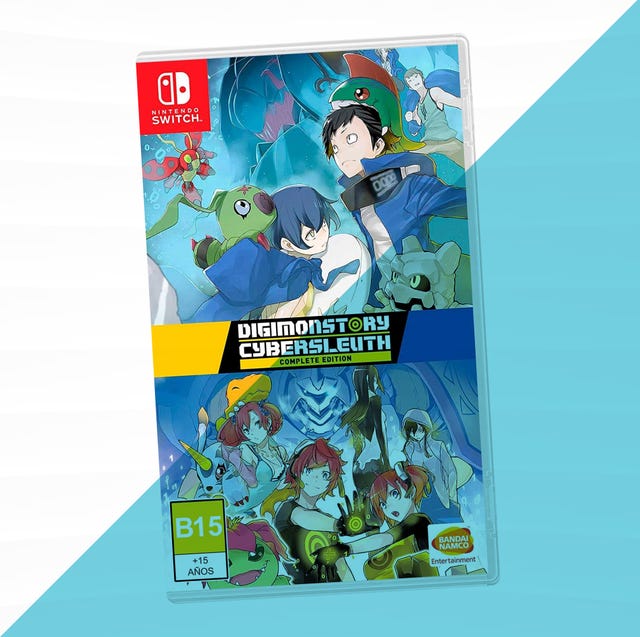 Staff, Courtesy of Nintendo
Anime has been a powerhouse medium for many decades, and just about every gamer has a favorite series. Some of the most popular franchises fall into the Shonen genre, which typically entails heroes battling against overwhelming odds. At the core of many of these stories are themes that focus on strength building and personal growth. Shows like One Piece, Dragon Ball, and Naruto feature large casts of characters, bombastic action scenes, and tense drama. There's an energy to this globally popular medium that is hard to ignore and that when paired with varying types of visual and audio design makes for a perfect foundation for video games.
Games featuring the characters and worlds of anime have an extensive history that runs parallel to the history of games themselves, with lots of types of anime games on systems like the Japanese Famicom (known globally as Nintendo Entertainment System, or NES) and the PC Engine (localized globally as the TurboGrafx 16), but the range of quality has always been mixed. As we've seen with games based on movies, sometimes publishers are simply looking to capitalize on a franchise, which can limit the scope and budget of a project when compared to other games. This is why finding a quality and fun anime game is so satisfying.
Thankfully, now is a great time to be an anime gamer. There are so many incredible titles that not only capture the visual flair that make anime stand out, but are also just fun games to play mechanically. This is a list of quality anime games that are readily available on various platforms. Each of them is amazing in their own ways, celebrating a particular anime series or capturing a style in an appealing way.
How We Selected
Like many kids who grew up in the '90s, I found myself rushing home after school to watch the iconic Toonami block on Cartoon Network. I will never forget seeing the clash of titans that was steadily playing out week after week in Dragon Ball Z; dozens of episodes were devoted to building up the battle between Goku and Freiza. I also remember being in complete awe of the animation quality in the mechanics of shows like Gundam Wing and Cowboy Bebop from creator Sunrise. Since then, anime has been a constant in my life almost as long as I've been playing games, which is to say almost the entirety of my 30 years on this planet. That said, I am also a critic at heart who loves breaking down games, shows, and books to understand and recommend them to friends or anyone who is as interested in them as I am. I've played thousands of games, I've watched hundreds of shows, and I am constantly on the search for new and interesting titles. Finding a good anime game is downright satisfying.
These are the 10 anime games I recommend and that are available on core gaming platforms like Steam, Nintendo Switch, PlayStation 4 and 5, and Xbox. Note that most games on Xbox One will play on the latest Series S/X models, and similarly most PS4 games will play on PS5 systems. Some of these games were based on anime/manga series while others inspired anime/manga adaptations. Regardless, each of these carries the anime style well.
This content is created and maintained by a third party, and imported onto this page to help users provide their email addresses. You may be able to find more information about this and similar content at piano.io